Hello Fablers,
I'm back with another small update. I've finally added screen effects to Fable Maker! This includes rain, snow, wavey effects, grayscale filters and more.
These effects can be used in Text Adventures and Visual Novels, and hopefully they'll help your stories feel a bit more lively. As I improve my coding skills, I'll be adding some even wilder effects to the list.
I also made an effort not to add effects that are too obnoxious or flashy, so people who suffer from epilepsy shouldn't be worried about any effects in Fable Maker. (Although I haven't tested this, but I'm fairly confident the effects aren't to rapid).
Current effects include:
Rain
Snow
Light Particles
Grayscale filter
Wavey Effect
Camera Shake
CRT Filter
Red Warning slow flash.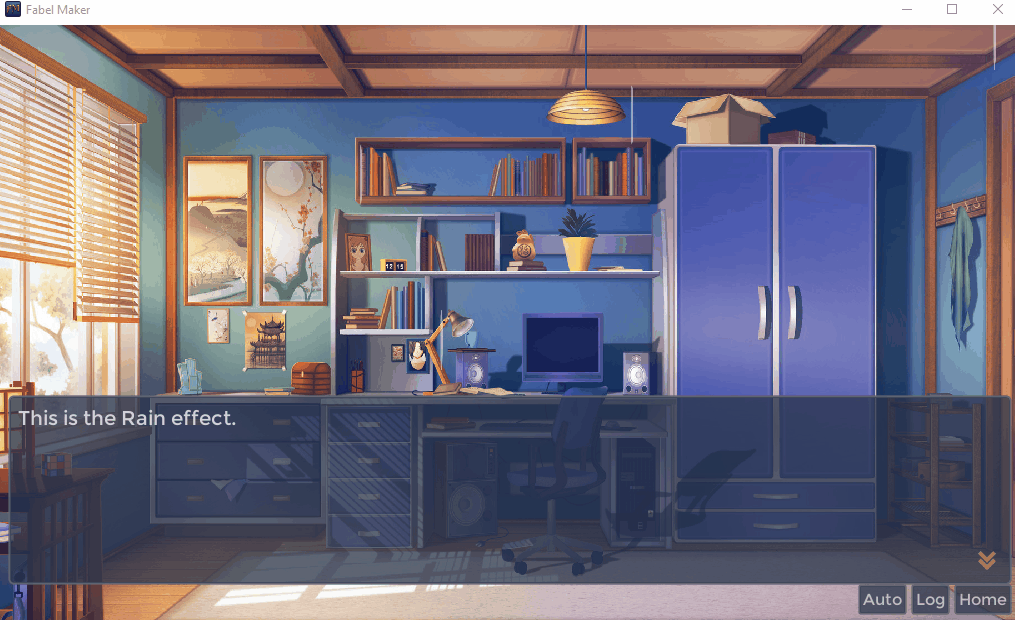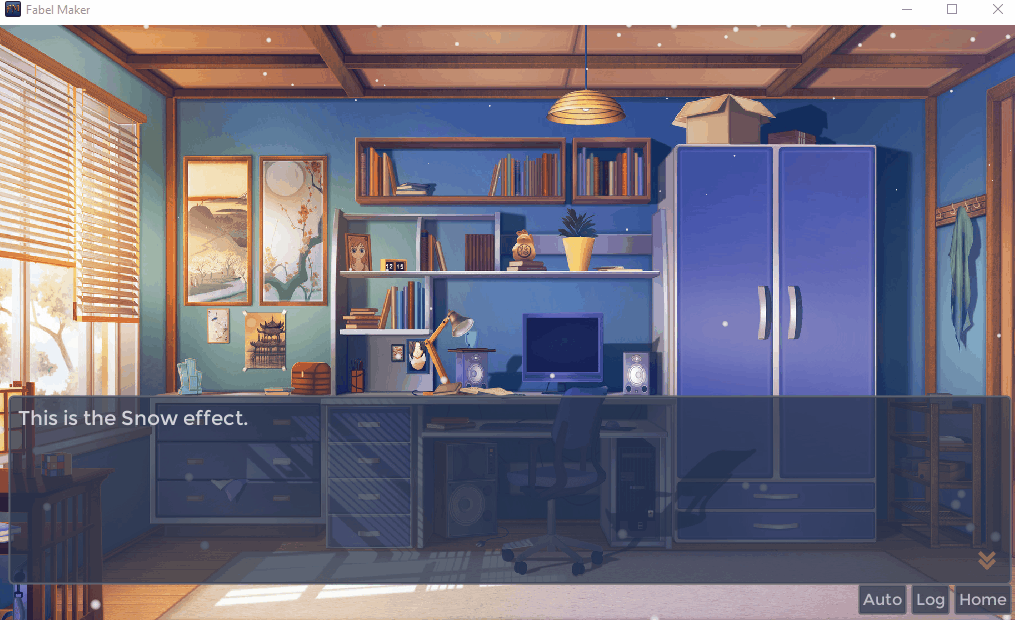 There are a few other minor improvements mainly to visual novels including the "Auto" button which will automatically click through a story, The "Log" button which shows a log of what has happened in the story so far and the ability to use the enter or spacebar keys to click through the story instead of using your mouse.
I will be going on a 1 week holiday in a couple days, so there will be no progress made on Fable Maker while I'm on holiday. That is why I wanted to get this update out before I went. I hope everyone is enjoying Fable Maker, make sure to join our Discord and share what you've created!
CDcruz