Fable Maker - 0.6.0 - The Visual Pleasure Update
---
Hello Fablers!
It's been a bit longer than usual since my last devlog. That's because I've been working on adding a whole new story type to the Fable Maker engine. You can now create complete visual novels within Fable Maker just as easily as you could create a Text Adventure.
This update took a lot of work and brings a lot of back-end improvements as well as obviously a whole new story type for you to play with. Visual Novels use the exact same editor as Text Adventures. You can switch seamlessly between VN's and TA's using the config menu in the editor.
There's a few new features added that are unique to the visual novel story type to help you create truely professional visual novels. You can add visual transitions. Title text, multiple images on the screen at once and a traditional VN style options display with buttons instead of typing in like Text Adventures.
There are still a few minor VN features I plan on adding in the next few updates, which include; a story log, screen overlay effects and more control over images in your scenes. On top of all of this, I still have plans to support different types of visual novels in the future that'll require other unique features like phone texting characters, e-mails, inventories, etc.
Adding visual novels to Fable Maker was a really tough challenge at times, but I think it's paid off. I'm happy with the results and I think anyone can create an engaging visual novel story using Fable Maker. And as always, if visuals and aren't aren't your thing, you can create a Text Adventure! I still plan on supporting and improving Text Adventures with the upcoming updates so don't worry about that.
For more information on this update, check out the help guide within Fable Maker, the newly recreated Fable Maker tutorial or message me on our official discord server! https://discordapp.com/invite/AdKC6MU
Thank you again, if you haven't tried Fable Maker yet, be sure to try it with this update! It only gets better from here.
CDcruz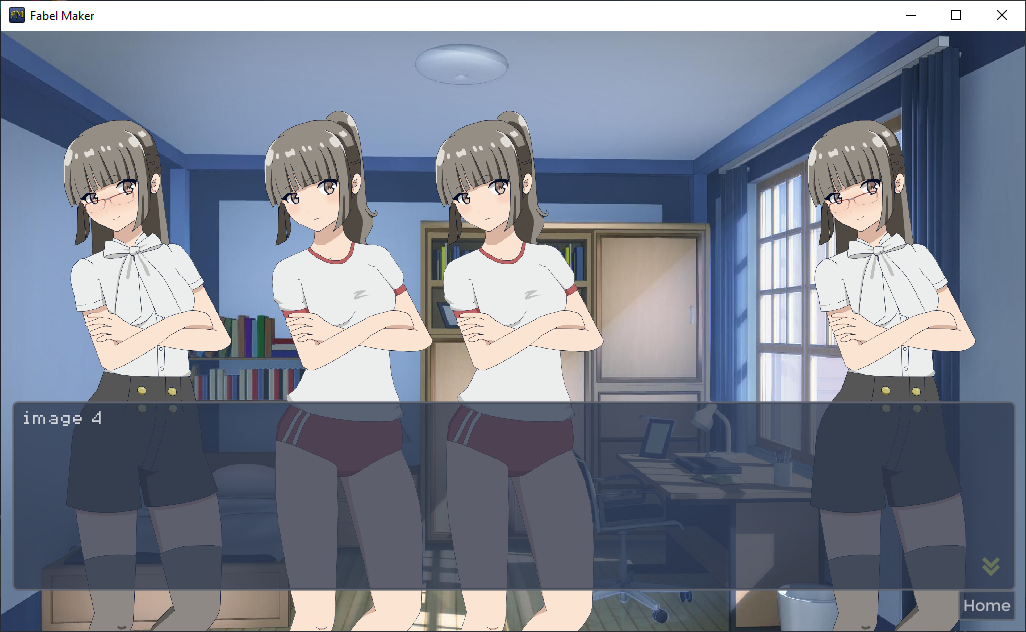 Files
Fable Maker - Win.zip
358 MB
Jan 23, 2020
Fable Maker - Mac.zip
363 MB
Jan 23, 2020
Fable Maker - Linux.zip
360 MB
Jan 23, 2020